News
Supporting Delta ALPA on the Picket Line

On Thursday, June 30 we walked the picket line to support our Delta ALPA partners on the flight deck in their fight for a fair contract.
We joined hundreds of off-duty pilots at ATL, DTW, LAX, MSP, JFK, SEA, and SLC. Delta pilots last signed a new contract in 2016 and are currently flying under work rules and pay rates negotiated over six years ago.
For too long, Delta pilots have had to negotiate for themselves and every other worker at Delta. We are organizing to change that, negotiate our own contract, and bring more power to the people who make Delta fly so the profits created by our hard work are shared with the people!
A big thanks to @DeltaAFA Flight Attendants & @FlyingWithSara for standing with @Delta_Pilots today in solidarity. We are truly #StrongerTogether. #DeltaPilots#ALPApic.twitter.com/iulJIbuSe5

— Jason Ambrosi (@CaptainAmbrosi) June 30, 2022
We @Delta_Pilots are side by side with @DeltaAFA in the air and in the line. We both deserve industry leading contracts. #HatsOffhttps://t.co/87NXzXbwTe

— Chuck Enderlin (@Vote_Chuck) July 1, 2022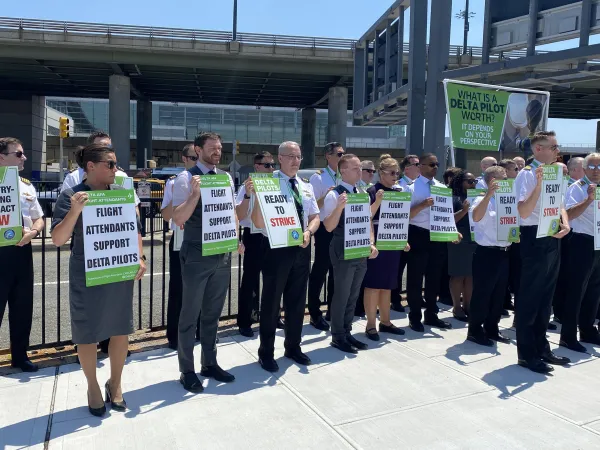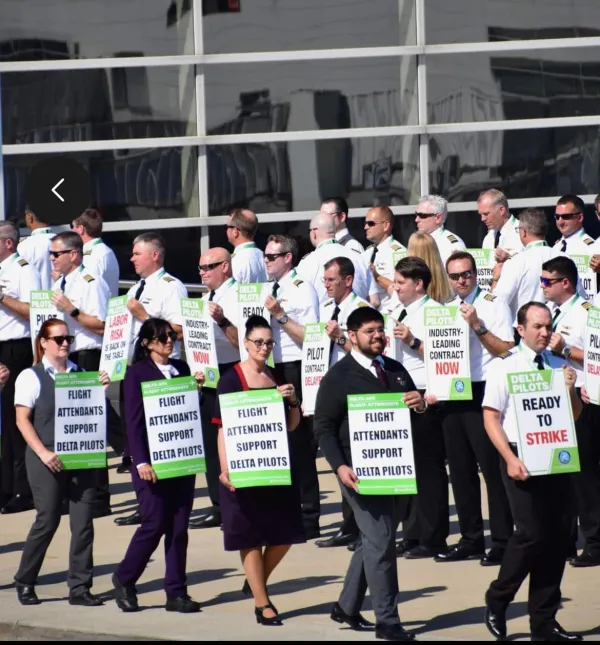 Sign a card today, then sign up to become a Delta AFA activist so we can have a real voice at work.
Detroit, home of UAW and Delta AFA
"When it comes down to it, I work to earn a living"
Did you miss Tuesday's Town Hall? Watch the Recording Here