News
RSVP: Delta AFA Town Hall Call, Thursday May 21st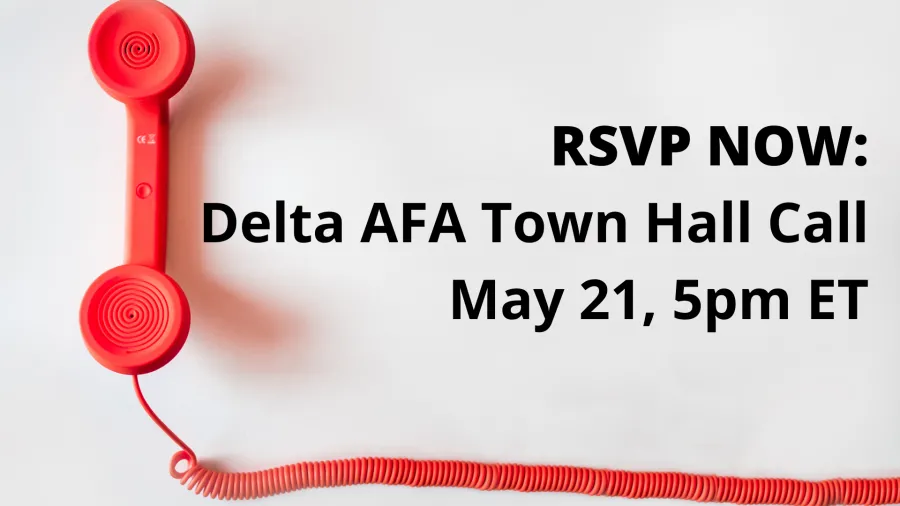 Flight Attendants and the entire aviation industry have some short term financial stability now with the CARES Act and money going to our airlines for frontline worker payroll. We are working to make sure that money is delivered to us as intended. Our airline, industry, and country are still combatting the COVID-19 pandemic and preparing for the safety and health changes necessary to stop spread of the virus in aviation and give the public confidence in returning to the air.
Thursday, May 21st at 5pmET join Delta AFA for a Town Hall Call to talk about what Flight Attendants are facing, what the CARES Act means right now, and the fall, the next steps for our campaign, and to get your questions answered.
RSVP for the May 21 Town Hall Call >
*You must RSVP to join the call.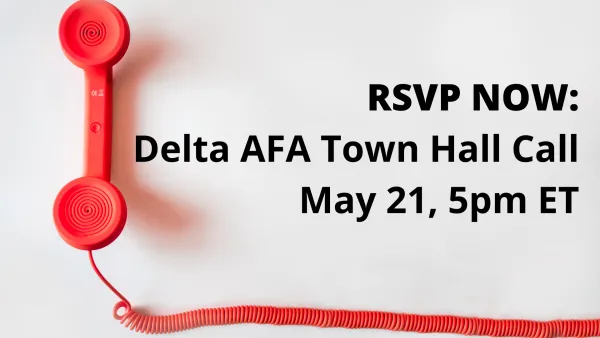 Your trip has gone away, so let's protect our pay!
Prices on the rise, but you don't get to decide
"I want a fair system to be able to call out if we're sick"