News
"I want a fair system to be able to call out if we're sick"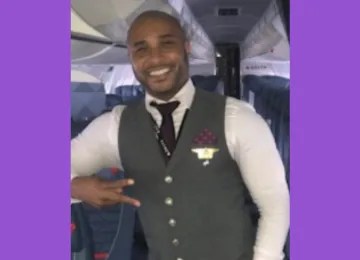 I started at Delta almost six years ago. I remember the day when management got up to give us the "just say no to a union" speech in training.
For me, that speech went in one ear and out the other because I've seen the union difference myself.
Before I started at Delta, I had worked in restaurants for almost 20 years. As a restaurant worker, I never had a union.
But during that time, I also worked at AT&T, where I did have we a union.
The difference was night and day. We had real protections. No one could fire you if something happened such as arriving late for work. There was a fair process for any kind of discipline. We had guaranteed raises every year that we could count on.
When management tried to tell my class of new hires that a union wouldn't be good for us, I just laughed.
We need guarantees and protections that only a union can provide. I'm tired of management being able to fly us into off days whenever they feel like it. I want a fair system to be able to call out if we're sick or have a problem. I want predictable, guaranteed raises that management can't just take away.
The great thing about a union is that we'll be able to choose what we want to negotiate. All of us together. We'll get to say what matters, come up with solutions, and work as a collective group to secure what we deserve.
I hope you'll join us in being part of making sure this happens. Sign your card, then sign up to join us as an activist on our campaign.
In Solidarity,
Lorne, ATL
Delta Flight Attendant & AFA Activist
Your trip has gone away, so let's protect our pay!
Prices on the rise, but you don't get to decide
"I want a fair system to be able to call out if we're sick"