News
Flight attendants union to test Delta uniforms after allegations of skin rashes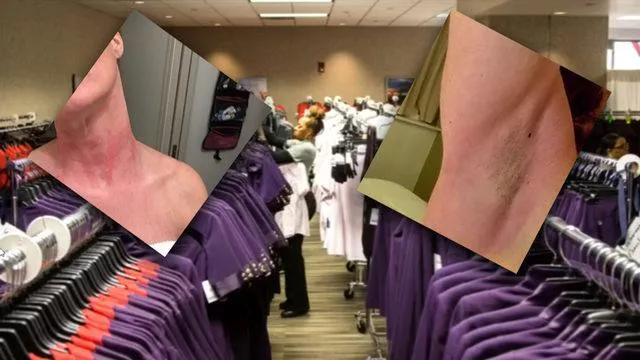 Originally published by The Atlanta Journal-Constitution on December 4, 2019 by Kelly Yamanouchi
The Association of Flight Attendants union said it will test Delta Air Lines flight attendant uniforms that some employees allege cause rashes and other reactions.
The Atlanta Journal-Constitution first reported issues with the new purple Delta uniforms, including skin sensitivity, shortly after the uniforms debuted last year.
Earlier this year, two Delta flight attendants filed a proposed class-action lawsuit alleging that wearing their uniforms causes skin rashes, headaches, fatigue and other issues.
Delta responded that it conducted testing while developing the uniforms and acknowledged that "a small number of employees have reported skin irritations.
The airline said it "takes this issue very seriously and is working directly with employees on solutions that meet their individual needs.
The National Institute for Occupational Safety and Health, part of the Centers for Disease Control and Prevention, earlier this year conducted a health hazard evaluation of symptoms among Delta employees due to the uniforms, in response to an employee request.
It concluded that textile chemicals in the uniforms or irritation from fabric may have caused the skin symptoms.
The June 2019 NIOSH letter on the health hazard evaluation said Delta had taken several actions to address employees' symptoms and health concerns. It also made some recommendations, including that Delta continue to offer alternatives and consider laboratory testing when preparing new uniform pieces in the future.
The Association of Flight Attendants, which seeks to unionize Delta flight attendants, said its industrial hygienist Judith Anderson has taken on the issue at other airlines.
The issue "affects different people in different ways and the reactions can vary in severity with symptoms such as rashes, headaches, hair loss and breathing problems when wearing the uniform," according to the union.
The union says some flight attendants affected by the issue "have lost pay and are experiencing mounting medical bills."
The union in a letter to Delta flight attendants is asking them to ship unworn garments in their original packaging to the union for the testing.
Your trip has gone away, so let's protect our pay!
Prices on the rise, but you don't get to decide
"I want a fair system to be able to call out if we're sick"