News
Delta Management Announces Plans for New Uniforms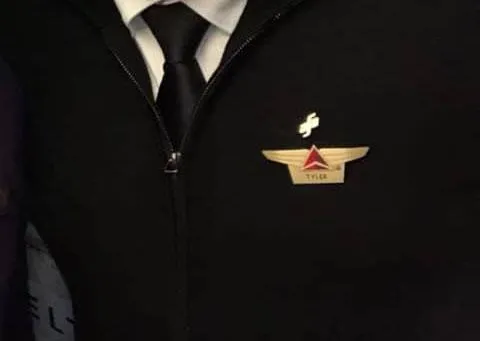 Last night, AFA conducted a Town Hall callupdating Flight Attendants on the issue of toxic uniforms, theclass action case against Land's End, and an update on AFA's uniform testing. Today, Delta management announced its plans to rollout a "completely new uniform program for flight attendants and ACS above-wing employees… as soon as possible, hopefully in late 2021." The full communication from Delta is included at the end of this news update.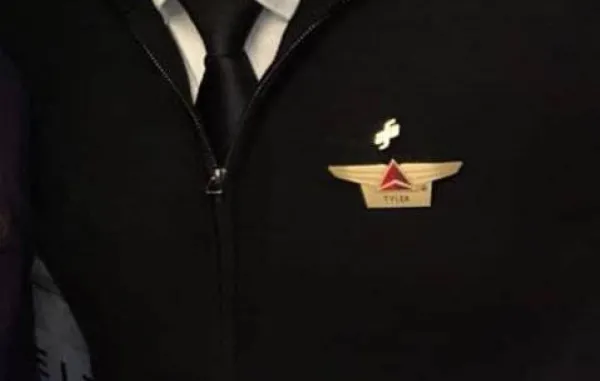 This is welcome news and appropriate action, albeit eighteen months late. We applaud this step in the right direction, but encourage Delta management to take additional actions as soon as possible for the health of all Flight Attendants and to repair the damage caused for individuals.
AFA recommends:
A complete removal of the toxic uniform as quickly as possible with an alternate uniform for the entire workforce. Otherwise, Flight Attendants may continue to get sick from exposure and some who are already severely sensitized may not be able to recover or return to work.
In line with the NIOSH recommendation in the American uniform case, we encourage Delta to:
"Remove employees with physician-diagnosed health problems related to the uniform from exposure, and retain pay and benefits for these employees. Follow recommendations from the diagnosing physician concerning return-to-work for employees previously removed because of work-related exposures. In some cases of allergic asthma and allergic contact dermatitis, employees may need to be reassigned (with retention of pay and employment status) with work conditions in which exposure is minimal or nonexistent." 
-NIOSH Recommendations 1/10/2018
AFA will certainly offer our assistance and expertise to Delta management in new uniform sourcing to ensure a safe, healthy, durable, wearable, and secure uniform is designed and procured for Delta Flight Attendants. We will do everything we can to be helpful as this moves forward.
Keep looking out for each other and standing together. We are stronger and better together. 
Fly safe,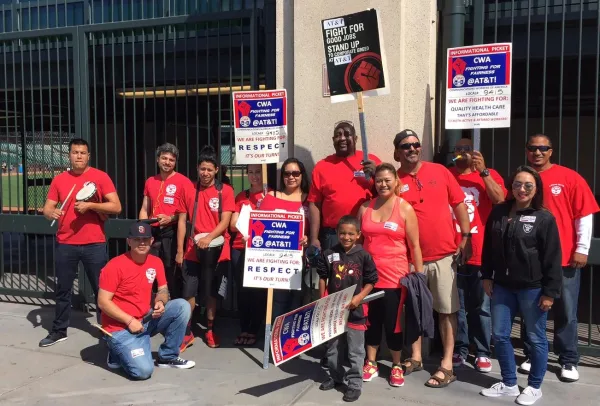 Sara Nelson, International President
Association of Flight Attendants-CWA 
______________________________________________________________________
Text of Email Communication from Alison Ausband
Delta's Go-Forward Uniform Plans
At Delta, our people are the foundation for our success. It starts with our commitment to listen and is fueled by a spirit of continuous improvement. Our uniform program was built on these principles and always will be. During the last few months, we've taken many steps to alleviate some of the frustration and challenges some of you have experienced with the uniforms. We've created alternative garments, hired experts, tested for over 400 chemicals, incorporating OEKO-TEX's published chemical list and testing limits, given you the option of wearing black and white, and provided access to the best doctors in the country. 
Despite these efforts, we have not been able to resolve this situation for everyone, which has been our top priority all along. That's why we are announcing a completely new uniform program for flight attendants and ACS above-wing employees, along with updates to our existing uniform in the interim. We will work together to get you in these new uniforms as soon as possible, hopefully in late 2021, depending on the feedback and guidance we receive from you. 
We know trust in the manufacturing process is vital to your confidence in the uniform, and we believe there's an opportunity to identify more sustainable textile practices, take greater control of the production process and offer more choice of garments – all of which we intend to explore with the new uniform. Moving forward, the uniforms also will be certified and labeled as OEKO-TEX compliant. 
As an interim step, we've developed new options to drive a higher level of confidence for those of you with concerns:
A white 100% cotton OEKO-TEX STANDARD 100 Certified shirt and blouse will be available to all IFS employees as early as May
And, as early as May, an OEKO-TEX STANDARD 100 Certified Groundspeed Graphite suit option (blazer, vest and slacks/skirt), with no performance finishes, will be available for men and women. The suiting options are non-wool and untreated, meaning they do not contain stain repellant, antimicrobial, or anti-wrinkle finishes, and their lining is solid black
Flight attendants can now order and wear the ACS color block dress
While these new options should provide a solution for the majority of employees who have expressed concerns, we will partner with EIG to ensure we address individual issues. Our goal is to find a solution that allows everyone to feel comfortable and safe while regaining a cohesive look befitting the world's best flight attendants. 
We'll share additional details soon, and look forward to your participation and feedback as we develop the new uniform.
Thank you for the candid conversations. We are all learning through our dialogue, and I'm looking forward to continuing to learn throughout this process. We are confident that between these interim options and the new uniform we will have something that works for everyone, and we are committed to getting this right.
(end of Delta management communication)
Your trip has gone away, so let's protect our pay!
Prices on the rise, but you don't get to decide
"I want a fair system to be able to call out if we're sick"